Are you searching for a franchise opportunity that is:
Low investment / low risk / low overhead franchise that can be home-based.
Quick to reach profitability and scalable to any size you desire.
Proven franchise system that is easy to learn, operate and grow.
Faith-based franchise whose corporate culture is built and run on Biblical principles
Virtually recession proof in an established multi-billion dollar market.
Family focused where you can include your spouse and family and build a business legacy for your children.
Office Pride may be the franchise for you.
We have opportunity available nationwide for qualified franchisees.
If you are searching for an Area Development franchise opportunity where together we can recruit and grow any number of individual Office Pride franchises, Office Pride has opportunities for Area Developers (in select markets).
Office Pride is recognized as one of the most advanced and admired commercial cleaning franchise in the industry, with one of the highest franchise owner satisfaction rates among all franchise systems according to Franchise Business Review. We are a nationwide, 24+ year old, faith-based, commercial cleaning franchise that equips people to build a profitable business that honors God. Commercial Cleaning with "No Headaches Attached®" is the Office Pride brand promise.
Office Pride franchisees provide consistent, quality commercial janitorial services and total floor care to businesses through our Core Values commitments to delivering total customer satisfaction through honesty, integrity and hard work.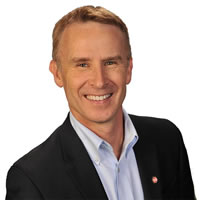 Office Pride leadership:
Todd Hopkins is the founder and CEO of Office Pride Commercial Cleaning Services. Todd is an industry leader and serves on the Building Service Contractors Association International Board of Directors. BSCAI is responsible for raising and maintaining standards of professionalism in the facilities service industry. Todd is one of the most sought-after speakers in the building service contracting industry. He has authored several best-selling books based on Biblical business principles including Five Wisdoms for Entrepreneur Survival and The Janitor, an international best-seller.
Why consider an Office Pride franchise? Here are some of the reasons:
The industry: Businesses for the sake of their customers and employees have to be cleaned regardless of budgets or the state of the economy. Commercial cleaning is virtually recession proof.
Franchisee satisfaction: In 2014, 2015 and again in 2016, Office Pride was top ranked in Franchise Business Review's Franchisee Satisfaction Survey: "The Top 50 - Best of the Best"
Entrepreneur 500: Office Pride has been listed as a Top Low Cost, Top Home Based and Best Overall Franchise.
Home-based - low investment and low risk: You can virtually start with a laptop and cell phone.
No build-out: No site selection, no construction or lease costs, etc. thus quick to launch and start growing profitable.
Low overhead / low breakeven: Quick to reach profitability.
Scalable: Can be launched while transitioning out of a current job. Then grow as large as you want.
Family focused: Great business model for couples and families.
Location Independent: Can be successful in any size community. Every commercial space needs cleaning services - offices, medical offices, churches, schools, day cares, showrooms, financial institutions, etc. and every community is full of them and growing.
Billing and collection services are provided: which frees our franchisees up to focus their time and energy on selling new accounts, hiring and training cleaners, managing their daily business operations and growing!
Equipment: A top-of-the-line commercial cleaning equipment package is part of the franchise fee.
Purchasing Power: For cleaning equipment, supplies and access to Green Seal™ certified cleaning chemicals.
Free custom Marketing materials: Along with in-house marketing support
Honor God: You can apply Biblical values in your own business.
Office Pride is a VetFran participant
and an ideal franchise opportunity for the transitioning veteran who typically has leadership skills, functions well in a team, is self-disciplined and hard-working.

Office Pride's Proven Franchise Model:
We believe for your business to be sustainable, you must be trained in every area of success, including sales, operations, hiring, strategic planning, financial management and more. Office Pride coaches you how to sell commercial cleaning and floor care services and how to grow your own business and therefore a business with equity.
Some commercial cleaning franchises sell or award franchisees accounts and require them to pay royalties on them and the franchisee ends up doing much of the cleaning themselves. They. So if your goal is to "buy a job" and become a janitor, Office Pride is not for you.
But if your goal is to invest in growing a very profitable business with you leading your team, selling your commercial cleaning services, building your own customer base, providing outstanding customer service, hiring, training, managing and providing leadership to your employees then Office Pride may be your commercial cleaning franchise choice.

Liquid Capital Required: $51,400
Total Investment: $51,400 - $100,000
Industry: Commercial Cleaning
Categories: Commercial Cleaning, Low Cost, Home Based
Total Units: 130
Year Founded: 1992
Started Franchising: 1996
Office Location: Palm Harbor, FL