Your First Choice in Mobility Solutions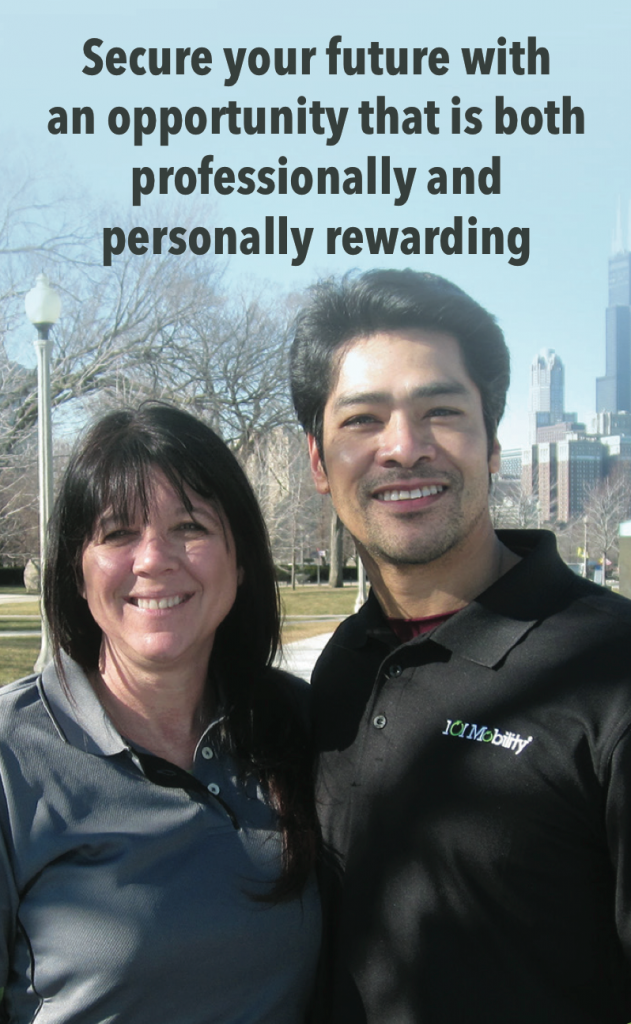 Headquartered in Wilmington, North Carolina, and with sales representatives covering states around the U.S., we provide a broad range of top-brand mobility equipment.
The elderly and others with disabilities, and the businesses and institutions that serve them, have all come to count on us for our exceptional mobility and accessibility solutions. We sell and install only the best quality solutions for a wide variety of customers, and we do it with pride.
Now you have the chance to operate your own 101 Mobility business in your community, while following our established system/ procedures and taking advantage of our key supplier contacts, our state-of-the-art technologies, and our stellar reputation in the industry.
The Mobility Experts
101 Mobility sells and installs a full range of high quality mobility equipment including:
Stair Lifts
Auto Lifts
Ramps
Porch Lifts
Power Wheelchairs and Scooters
Medical Equipment and more!
Our focus is helping people with limited mobility, find the right equipment to get back to a safe and independent lifestyle. Many solutions can be provided to disabled and senior residential clients or installed at hospitals, clinics, businesses, and other institutions.
It adds up to multiple potential revenue streams for the business owner seeking to grow!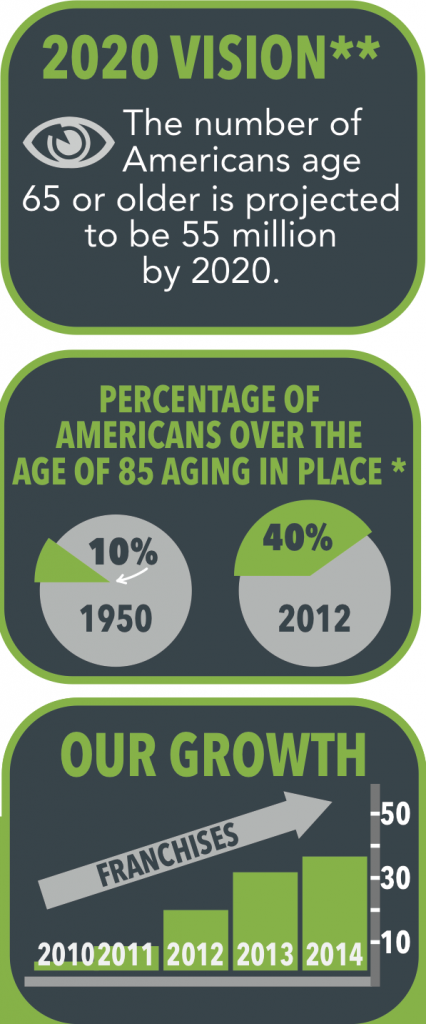 A Smart Move Toward a Rewarding Future
The personal mobility devices market, including wheelchairs, powered scooters and lifts, is estimated to be around $3.6 billion.
With growing numbers of seniors seeking to age-in- place, or to continue living in their own homes for as long as possible, as well as the disabled population, the need for 101 Mobility's products and solutions is expected to grow in the coming years!
We can help you tap into an enormous industry, while showing you how to operate your franchise effectively and efficiently. And, you can do it all starting as a home-based business and growing from there — always with the support of a professional and dedicated team that's with you every step of the way.
Your Business. Our Support.
As a franchise owner with 101 Mobility, you can run your independent business with confidence, knowing you are backed by an experienced management team that is dedicated to providing you with professional support services:
Comprehensive training, classroom, on-the-job and online
On-site start-up assistance and field visits
A copy of our confidential operation manual
Established mobility equipment vendor relationships
Relationships with the VA, Phillips Lifeline and other key national accounts
Assistance with in-territory marketing campaigns
Our proprietary MobilinkTM business management software