uBreakiFix is a consumer electronics repair company based out of Orlando, FL that specializes in refurbishing and restoring smartphones, tablets, computers, and gaming consoles in a fast and friendly manner. We pride ourselves in providing expert repair services at sleek, clean, and welcoming locations. uBreakiFix was founded in 2009 by two friends in their living room as an online based mail-in repair business. Six short years later, we have blossomed to 240 stores currently in operation and in development across the United States, Canada, and the Caribbean.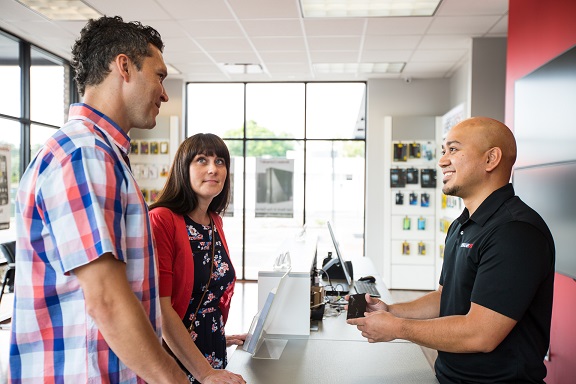 Why Franchise With Us?
What makes uBreakiFix a strong franchise investment choice is our rock solid business model and an industry-leading cash on cash return.
$577K Average Rev. Yearly Pre-tax
$121K Average Profit Pre-tax
Ranked #13 in Inc. Magazine's Top 500 Franchises
As of 12/31/14, there were 99 UBREAKIFIX locations in operation. As published in Item 19 of our Franchise Disclosure Document dated 4/8/15, as amended 7/8/15, these figures represent the actual, average total revenues and net profit (cash basis, before interest, income taxes, amortization and depreciation) for the calendar year ending 12/31/14 of all UBREAKIFIX stores operated by us or our affiliates that met the following criteria: (i)were company/affiliate-operated businesses as of 12/31/14, (ii) had been open for at least two full years as of 1/1/14, and (iii) were still open as of 1/1/15 (18 stores in total). Of the included stores, eight (or 44%) exceeded the stated average total revenues and nine (or 50%) exceeded the stated average net profit.
A franchisee's results may differ from the represented performance. There is no assurance that you will do as well and you must accept that risk. The figures do not include revenues or expenses for franchisee-operated UBREAKIFIX Businesses as we cannot verify and/or control the level or type of expenditures made by individual franchisees. The net profit figure also does not reflect royalty, advertising and other franchise fees that franchisees pay to us and must be deducted to determine a franchisee's net profit.
**This information is not intended as an offer to sell, or the solicitation of an offer to buy, a franchise. It is for informational purposes only. Currently, the following states regulate the offer and sale of franchises: CA, HI, IL, IN, MD, MI, MN, NY, ND, OR, RI, SD, VA, WA, and WI. If you are a resident of or want to locate a franchise in one of these states, we will not offer you a franchise unless we have complied with the applicable pre-sale registration and disclosure requirements in your state. This advertisement is not an offering. Franchise offerings are made by Franchise Disclosure Document only. An offering can only be made in NY by a prospectus filed first with the Department of Law of the State of New York; such filing does not constitute approval by the Department of Law.
FAQ's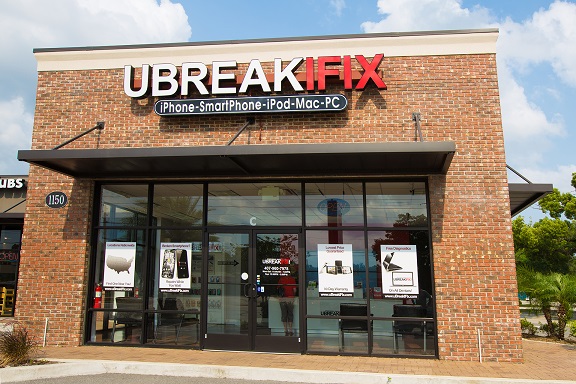 1. How much money do I need to open a franchise?
Potential franchise owners will need $80,000 in non-borrowed personal resources (liquid assets, e.g. cash, marketable securities, stocks, etc.) along with an overall net worth (total assets minus total liabilities) of $200,000 to qualify. Financing is to be secured through third-party lending sources. The total cost of each unit varies by size and location.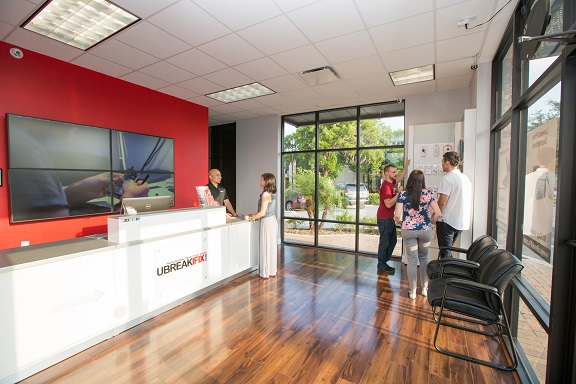 2. How much can I make as a uBreakiFix Franchise Owner?
We are restricted by the Federal Trade Commission and various state franchise sales regulations from providing you with specific profit projections. To learn more about actual experiences, we encourage you to speak with existing franchisees during our application process.
3. How do I get started?
That's the easy part! Just fill out the form to the right to request more information.