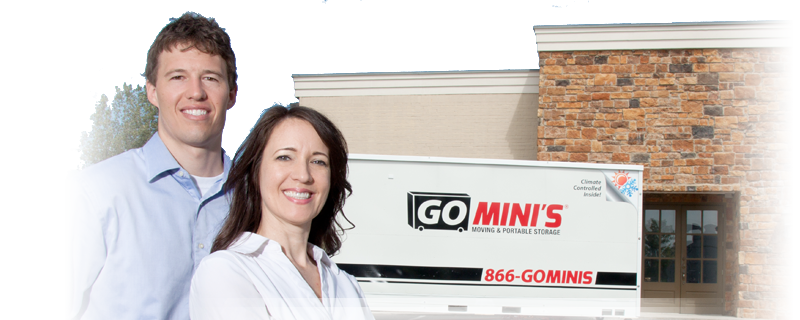 Go Mini's was founded in 2002 and operated for a decade before taking the company in a whole new direction. Go Mini's franchising, LLC has created opportunities to its franchisees by bringing the moving industry, Self-Storage, and truck rental industry into one seamless system. It's the new way to Move!
We embrace the very heart of true customer service where all are welcome and no one is a stranger.
Moving can be a stressful time with so many things going on at one time. We take pride in our customer service, with compassion, understanding and able to provide a heartfelt relationship with a general knowledge of where the customer is coming from and where they need to go.
We bring the same spirit into our relationships with our franchise owners. We invite a very special kind of person to become part of our Go Mini family. We know that qualities like entrepreneurial ambitions, vibrant attitude and a little humor will take you far when you're with the right people. Professional and genuine, this is the best of both worlds.
The Difference
Go Mini's Franchising, LLC has developed into a simple, niche concept with limited direct competition. The moving and storage industry is full of opportunity within a turbulent economy, finding a field that can be both resistant to economic recession and service is key.
Our franchise system is considered the fastest growing network within the portable self-storage industry because of our unique organization and international presence.
We also offer a unique experience to our franchise owners with our positive work environment and family friendly work schedules.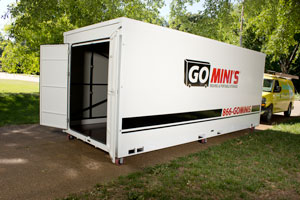 Recent Go Minis accolades include:
# 2 in category for Entrepreneur Magazine
Franchise 500
Franchise Business Review recognizes Go Minis for having
"Most Satisfied Franchisees"
#19 for Entrepreneur Magazine Top New Franchises for 2014
"Promising New Franchise" - Entrepreneur Magazine