Get into the Business of Delicious Food
with The Great Greek Mediterranean Grill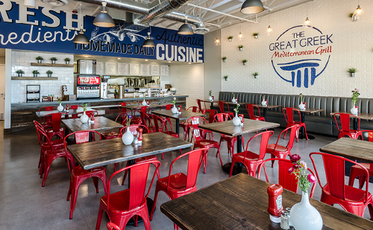 The Great Greek Grill is the brainchild of third generation restaurateurs with over three decades of experience in the hospitality industry. The restaurant's success was many years in the making, but we figured out the best way to appeal to restaurant patrons. Now our franchisees can benefit from our experience as they bring delicious Greek food to their markets.
The Great Greek Grill exceeds customer expectations by preparing fresh and fulfilling meals from high-quality ingredients, every day.
Why Join The Great Greek Grill?
• We have been in the hospitality industry for over three decades.
• Delicious Mediterranean food is our business.
• We make each meal a memorable one.
• Customers are loyal to our weekly feasts.
• We always exceed customer expectations.
• Everyone loves freshly made Greek food.
We help you understand what a restaurant franchise is, determine your budget and qualifications, and create a business plan that will make the franchise popular among locals in your area. Furthermore, we educate you on The Great Greek Pledge that has ensured our restaurant's success for so long.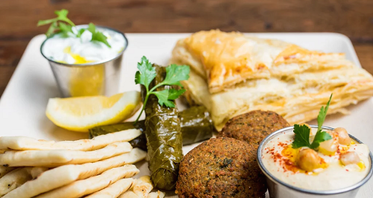 Delicious Food Is in Our Blood
As restaurateurs, we have been in the hospitality industry for so long that delicious food is practically in our blood. In fact, we grew up on Sunday dinners with our huge extended family — always full of amusing stories, hearty laughter, and of course, great food. We want our customers — who we think of as family — to have equally great memories of eating fresh, homemade food with their families, so we make a point of serving memorable meals in a great atmosphere.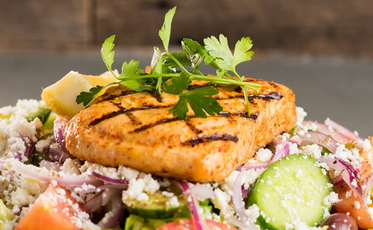 We Stick to the Great Greek Pledge
Our Greek restaurant pledges to treat all patrons like family, serving consistently delicious food that exceeds customer expectations. This is possible because of the close attention we pay to every dish we prepare. We want to go above and beyond customer expectations, so we make sure customers enjoy sumptuous feasts made from the freshest ingredients.